Hi Friends!
As promised here is my second post for the week…. This one is a big winner! Anyone know knows me, knows I am not a cooked Salmon fan. I can eat it raw in sushi without question, but cookin' it and eatin' it…. not really "my thing". BUT…. as part of my Healthy New Year… I am attempting to eat more fish. Salmon is one of those things, I wish I liked more, so it is become a task of mine to eat it and like it.
So in order to eat it and actually like it… I researched ALLL kinds of different recipes on Salmon and started to get ideas as to what I would fancy.  Some time went into make marinades and testing the waters.  I ended up coming up with this super quick and easy salmon dinner. And it by far is my new favourite quick and easy meal.
If I can go from eating Salmon like this….

to eating it like this…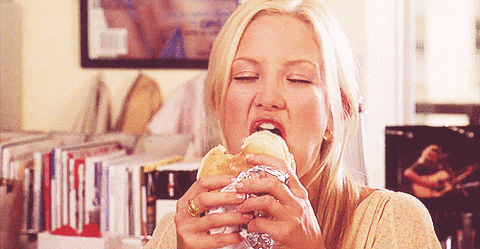 then this is one Tasty Bite you gotta try!
So lets get to it… and make us some Salmon!
Here is what you need:
2 salmon Fillets
1/2 red pepper cut into chunks
1/2 green pepper cut into chunks
1/2 yellow pepper cut into chunks
1/2 orange pepper cut into chunks
(basically use 2 peppers of your choice)
1 small onion cut into chunks (white or purple works)
My Salmon Marinade

Juice of one lime
1/4 cup Extra Virgin Olive Oil
2 tbsp of chopped cilantro or Parsley
2 garlic cloves grated
1 tsp red chili paste (1/2 tsp if your're not big on Spicy)
1 tsp cumin
1 tbsp honey
pinch of salt and pepper

1/8 cup warm water
pinch of chili flakes *optional
Lime wedge *optional
Here is what to do:
Preheat oven on Broil! you are going to cook this all very hot and very fast!
Whisk together marinade ingredients until combined
On a non-stick baking sheet place your salmon in the middle of the baking sheet and poor 3-4 tbsp of marinade over the salmon (do not use it all just yet!)
Cut up veggies and place on both sides of the salmon and pour the marinade over the veggies (LEAVE 2 TBSP of marinade) and mix the veggies up good so everything gets coated
add water just around the salmon to help cook the veggies
Toss the tray into the oven on the middle rack and keep the oven closed for 10-12 minutes
Take the salmon out and server immediately – use the remaining marinade over the salmon for an extra pop of flavour.
*optional  sprinkle chili peppers and squeeze lime wedge over for more citrus taste over for a final finish
Serve over rice =)
(I used 5 minute white rice mixed with 1 tsp soya sauce and 1 tsp hoisin sauce)
Serves: Dinner for Two
(double the marinade & veggies  for 4 – 5 pieces of salmon dinner)
This Salmon is cooked perfectly and the marinade I put on really hides that fishy taste that I hate about salmon. I ate every single bite of this meal. It really was delicious.
Hope you guys enjoy this one… if you're not a salmon fan, I urge you to try this one anyways – it may convert you – like it has me!
Brittany